A few more of my Faves…..
~~~15  Absolutely Totally
Incredibly Kick Ass Books that I Love Love Love…
1.    LOLITA by Vladimir Nabokov :  The words seduce,
entice,  and lure the reader into
Nabokov's brilliancy until we descend inside the
pages. This book cannot be rated.  It is  completely off the charts.
2.    THE ABSOLUTELY TRUE STORY OF A PART-TIME
INDIAN by Sherman
Alexie:   I already ordered several copies to
give to family and friends because everybody should be required to read this
book, devour it, love it, and savor the messages of hope, not only for American
Indian People, but for ALL of humanity.  I'm in love w/ Sherman.
3. DISGRACE by Coetzee:  "Disgrace" begins with an affair. 52 year
old, Professor
David Lurie, crosses the uncrossable line when he has an affair with one of his
19 year old students.  Lurie cares about
nobody but himself, and in the end, gets everything he deserves.  Dazzling  Narrative
4.   STILL
ALICE by Lisa
Genova: Imagine yourself jogging in
your own neighborhood
and quite suddenly – not able to find your way home. Imagine pulling your underwear
over your head rather than your bra. Imagine not recognizing your own face in
the
mirror. Now imagine that woman is you.
Alzheimer's disease affects everybody…..I interviewed Lisa  Genova  HERE
5.   THE BELL JAR by Sylvia Plath:   "The silence depressed me. It wasn't the silence of silence. It was my own silence." ~Sylvia Plath, The Bell Jar
6.  THE BOOK OF RUTH by Jane Hamilton: Reading
Jane Hamilton's "Book of Ruth" is like diving into a sea of
outrageous, uncivilized, hideous dysfunction. It is like drowning. It is like observing
from below the surface and unable to do a damn thing about the events happening
before
your eyes. This was Oprah's first Book Pick.
7.   DRY by Augusten Burroughs:  Augusten Burrough's memoir, DRY, is an incredibly candid
account of an alcoholic and drug addict who has fallen so deeply into the abyss
that he is finding it impossible to climb out of the darkness. Burroughs has NO
boundaries.  He gives the readers
Everything.  I kind of dig that in an
author.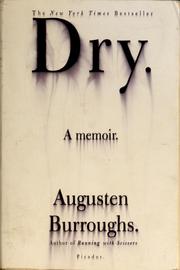 8.   EVENING
by Susan Minot:  "Evening" is a
Picasso painting with a heartbeat. Every sense will be heightened and
alive; every moment matters; every disconnected brush stroke will reconnect in
the end.  Pure Profuse Perfection.
9.   LITTLE BEE by Chris Cleave:  "Sad words are just another beauty. A sad story means, this storyteller is alive. The
next thing you know something fine will happen to her, something marvelous, and
then she will turn around and smile."     If that quote doesn't make you want to
devour Little Bee, nothing will.
10.  THE UNABRIDGED JOURNALS OF SYLVIA PLATH by
Sylvia Plath :  "God, is this all it
is, the ricocheting down the corridor of laughter and tears? Of self-worship
and self-loathing? Of glory and disgust?"
–S.P.  This book will burn inside
the reader's hands.
11.   THE SCENT OF GOD by Beryl Singleton Bissell: Beryl is a nun.  She falls in love with the Italian
Priest.  Need I say more?   So very Thorn Birdy!
A note:
after Kay was murdered, Beryl invited me to her home on the North Shore
for lunch, conversation, & prayer.
She's amazing and inspiring.
-Me and Beryl Singleton Bissell!
12.   THE HOUSE OF SAND AND FOG by Andre Dubus
III :  Overflowing with symbolism,
metaphor, and layer after layer of beauty, misery,  and sadness.
I loved this book.
13.    A THOUSAND SPLENDID SUNS by  Khaled Hosseini: Set in Afghanistan…  This is a story of oppression, terror,
bondage, love, and friendship.   You will
find yourself screaming in air.  Beyond

Brilliant.
14.   TALK BEFORE SLEEP by Elizabeth Berg:  "I will come back as a little breeze. You
will feel me on your face, and you will know that I am still listening.  So you
can still talk to me."  A story about
friendship, loyalty, &  girlfriends, but mostly, a story about love.
15.  TRAVELING MERCIES by Annie Lamott:   A
breathtakingly honest account of Lamott's progression into Christianity.   Yeah,
this unorthodox, untypical, sassy, not afraid to say "fuck"   chick loves Jesus and she's not afraid to say it!
My Lovely Reader,  What are you reading now?  What are some of your Kick Ass Books?

—–My beautiful friend's book  Sara\'s Sleep had it's book launching today.  Brava, Terri.  :::::: You Rock Like Gaga!::::::   <3    xxx
—Another friend of mine, Pam, has a kick ass book out which is getting LOTS of buzz called   Unlady Like Please check it out!
Subscribe To My Inner Chick
Never miss an update!