In the Bahamas
I worked with this Russian chick, whose name I've forgotten.
She was abundantly,
sarcastically nasty.
She spoke 6 languages, including Bitch-ish.  She reminded me of one of those 007 girls who
could crush you with her thighs & slay you with her overly painted eyes.
She wore an expensive black silk tuxedo & bright red
Chanel lipstick.
I remember her examining me once on the black jack table as
if she were performing a cat scan.
"I can't staaaand Americans," she said in a broken
Russia-Italian-Spanish inflection.
Now, I am sure you probably expected me to respond with
something like,  "Well, then go back to Latvia,
Whore!"
NO.
I said, "What kind of perfume are you wearing?  That scent is stunning,"
"Cartier," she smiled.
That was all.

A group of girls from work bought me lovely silver Pandora
Bracelet in remembrance of my sister, Kay.
I've been searching for a new "pink lip" charm.  (Anyone see any of these?)
Yeah, the ballet,
dumb asses silly people.
Ballet is probably the closest thing to poetry that I can
think of.
I cry at this part Every.
Single.  Time.
I have a feeling Mr. Liverpool will be quite excited about
dressing up and taking me to this.
NOT!
Don't laugh.
I run out of birdseed often …..And usually end up making my
little birdies peanut butter sandwiches!
I'm serious.  They go crazy for
it.

I have several journals, but cannot write at fast speed or unreservedly
in a pretty flowery journal.
I appreciate big fat cheap tablets.
I have several of them scattered all over the house with
half narratives, partial essays, and semi stanzas.
A metaphor,  perhaps, for my life….
K-Cups for my Keurig Coffe Maker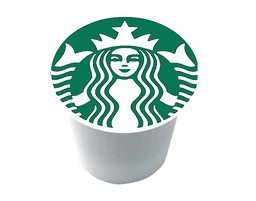 FABULOUS!!!!!!!!!!!!!
My daddy bought me a Keruig, and quite honestly, this is one
of the best gifts I've ever received.
I get up in the morning, add some real whip cream to the
bottom of my cup and brew my coffee until it's all foamy & white at the
top.
It's like sitting in fucking Starbucks, babe.
I find an artist a year, whom I fall deeply in love
with.
Two years ago, it was Amy Winehouse.
Last year, it was Robin Thicke.
Now… Adele.
Her voice makes me feel as if I'm taking communion.
A girl can (((((NEVER))))))  have enough black boots.
Flats.     Chunky
heels.    Spiky  Sex heels.
Leather.    Suede.  Wedges.
I'm looking for a something like these.
—-Dear, Readers,
what are a few things on your Christmas  list?
–
-Ann, from Cooking Healthy For Me asked me to do this post.  You Rock, Ann.  Xxxx  Now, I want to see your Christmas List, Dear.
Subscribe To My Inner Chick
Never miss an update!