Janis
—-I've continually gravitated toward the naughty girls.
Well, not actually naughty, but perhaps unconventional. Yeah, that's the correct word.
In high school,  I was one of those chicks that you'd find hanging out in the parking lot smoking Marlboros, cutting class,  & yes,  smoking a bit of weed.
(Andrew & Alex,  if you're reading this….Don't Judge Me.)
I wrote poetry.
I read Plath & Jong.
I wore melted black Madonna eyeliner and VERY big hair.
Madonna
If I were in school now, I'd most likely be considered a little Gothy. 
I never fit in.
I never belonged.
Yeah,  I'd definitely be walking around the halls of Denfeld with dark lipstick & charcoal black hair.
That's probably why I have great compassion & empathy for the peculiar, weird, odd, forgotten, and unusual. 
For the addicted, depressed, & the lost.
For the misplaced souls.
So when somebody like Gaga comes along, I recognize her weirdness,  her wildness, her nonconformity,  and mostly, her gift of reaching out to the other eccentrics trying to find their places in the world.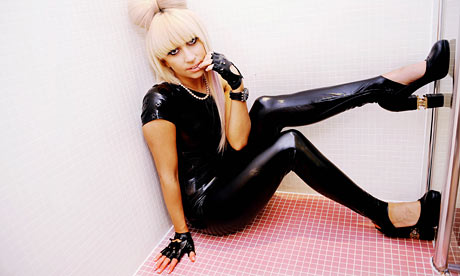 Gaga
When Amy Winehouse erupted on the scene with her long cigarettes, fantastically bluesy tone,  inflated hair, and 60s leopard liner, I understood.
Winehouse
I identified.
I was like,  Oh, I love this strange woman!"
Another oddball I could relate to.
But then the heroine.
Then the compulsion.
The needles.  The alcohol.  The devil.
There is NEVER room for the Devil.
The world was not enough.  The art was not enough.
And I'm so damn  sorry about that.
I want to fix the world.
I can't
I am so utterly, unbelievably flawed.
 I recognize imperfection & limitations.
    And Lonliness.
That' s why I'm writing this blog.
Subscribe To My Inner Chick
Never miss an update!