~~Dear Mommy,    you inspire me with your  lovely, lavish,  lush chocolate.   xxXX 
  INGREDIENTS
1 cup of chocolate chips
1 stick of butter
2 cups of powdered sugar
12 oz. can of evaporated milk (not condensed, dumb ass)
   DIRECTIONS
Melt chocolate chips & butter over low heat.
Add sugar & evaporated milk.
Blend Well…
Bring to a boil stirring constantly.
Cook and stir for about 8 minutes.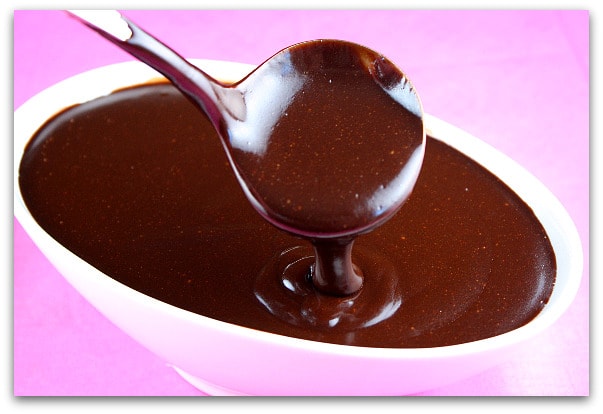 Note:     This is only a single batch.  Can double for MORE.
Refrigerates beautifully.
~~~Pour (not drizzle) on top of Vanilla Ice Cream!
Subscribe To My Inner Chick
Never miss an update!